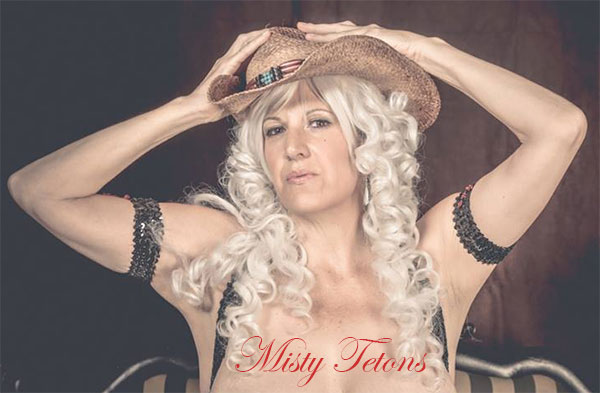 Burly Bundle is all about sexy, fun and creative burlesque accessories! Carefully designed mystery craft bundles provide our customers with full-sized pieces, all the instructions and components down to the tiniest rhinestone so pieces can be successfully completed and worn. All bundles will be a pleasant surprise because we design a new and different accessory for each craft bundle that we ship so that we are always delighting you.
We also offer non-subscription Pastie Bundles as well as our own long-lasting pastie bases "NIPSIES"
All bundles are designed by Misty Tetons, a former burlesque performer who's cheeky goal is to "Have Pasties in Every Household!" 

We also put our money where our hearts are! We happily donate 10% of our subscription profits to Burly Cares.
It's all Good, It's all about the Love!
We offer 3 subscription craft bundle options: 1 Bundle, 3 Bundles (half a year) and 6 Bundles (a full year) as well as Non-Subscription bundles and items which we are always adding to the collection. Our Nipsies, the hand-crafted pastie bases we created, are available in a wide variety of sparkling colors and sizes which can be ordered at any time and without a subscription.

About the Creators of Burly Bundle
Burly Bundle is the creative and caring company created by Misty Tetons and Poppy Cox, former burlesque performers who started performing in 2013. When Covid-19 hit and our worlds turned upside down we said, "Tits Up! Let's do something we love and share it with the world." 
When we started out, we knew 2 things;
1. We wanted to give back to the community that opened up to us when we started burlesque, and
2. We wanted to find a way to offer beautiful, sexy burlesque accessories for people to make or decorate. 
We then spent months designing, testing, redesigning over and over to ensure we had the best damn bundles on the market that would provide fun and creativity, be a real burlesque piece and last nearly forever.
And should you be inspired to leap/trot/crawl on over to a burlesque troupe and perform (Hug them for us please), you will be one step ahead of the game with the knowledge you have gained from Burly Bundle. 
Go Pop Some Pasties!
Misty
PS. (10/2021) To add to our story, it is with a sad and heavy heart that I announce that Poppy, being the Most Awesome Mom in the World, has decided to step away from Burly Bundle to make sure she is fully available to her family. Knowing how Covid has changed family requirements such as adding home schooling, it is completely understandable and I support Poppy's decision 100%. I love and miss you Poppy!!
XOXO,
Misty