Awesome-to-Decorate

or

Ready-to-Wear,
You Choose!
Long Lasting Pastie Bases




Handcrafted

Lightweight, BPA-Free Wonderflex® 




Available in 4 sizes.

Shapes: Round, Teardrop, Flame & Heart

Spinners Available with All Shapes

NO SUBSCRIPTION REQUIRED!




Starting at $8 per pair
Measure the width of your areola/nipple to let us know which size you prefer when ordering;

3", 2.75", 2.5" or 2". HAVE FUN!

Questions? We are here to help  support@burlybundle.com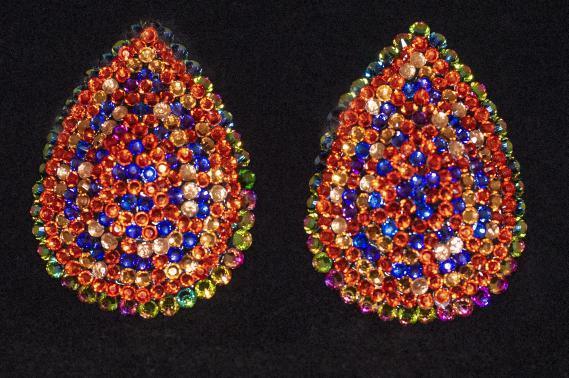 Photo Courtesy of @SpicyPeachPhotography. Pasties Created by @SpicyPeach Creations on Black Teardrop Nipsies.
(Rhinestones & Tassels Not Included)
We offer Nipsies at Wholesale Prices
Perfect for Pastie Artists!
Photos L to R: Back side of Nipsies showing the reinforced mesh.      Side view of a Nipsie           Pasties made using Nipsies for the Bases.
Nipsies are Awesome-to-Decorate
All colors sparkle and decorating is a breeze!
No time to decorate? No problem - Nipsies are ready to wear!
(Rhinestones & Tassels Not Included)