The "Oh Sh*t!" Burly Kit
No Subscription Required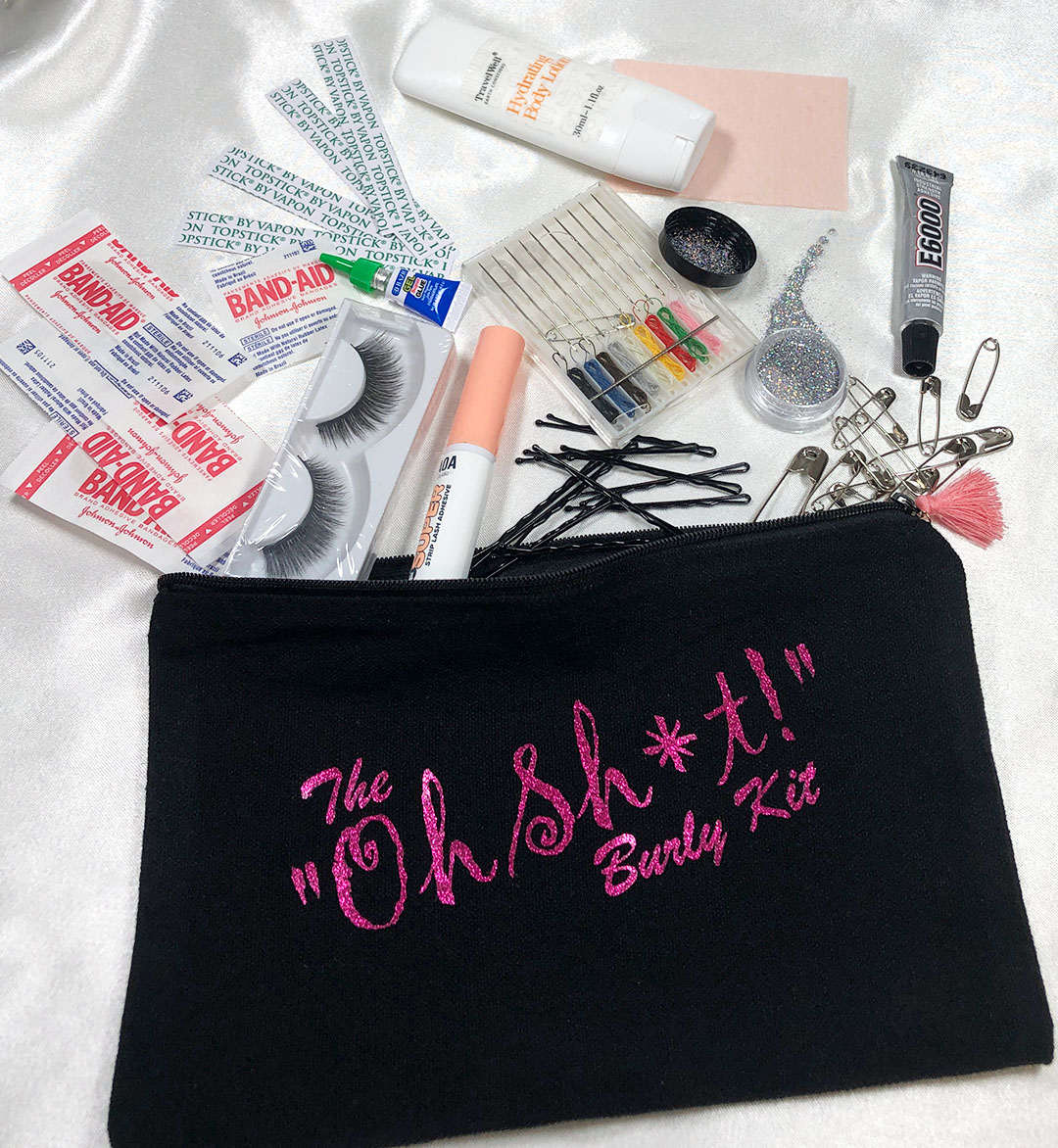 12 Essential Backstage Items for an
"OH SH*T!" situation.
Great for New Performers, or addition to your existing stash of essentials.
Set of Faux-Mink False Eyelashes

Tube of brush-on eyelash adhesive (dries clear, odor, cruelty & paraben-free)
Sewing Kit (12 colors of thread, pre-threaded on its own needle, 2 clear buttons and a safety pin)

Mini-tube E6000 glue

Single-Use tube of Gel Super Glue

Safety Pins in various sizes

2" Bobbie Pins in black and blond

Band-Aid® brand adhesive pads (varying sizes)

2" x 3" Adhesive Moleskin Pad

½" x 3" Strips of Topstick double-sided toupee/wig/pastietape

Container of Ultra Sparkle, Microfine Body Glitter (cuz you never know when you may need a little more!)
Tube of Hydrating Body Lotion (with pure essential oil, shea butter & Aloe. Paraben & silicone free)
All in A Black Cotton Canvas Zip Bag and Filled With Love!